Dive levanta tres millones para impulsar su internacionalización con ISPD como accionista de referencia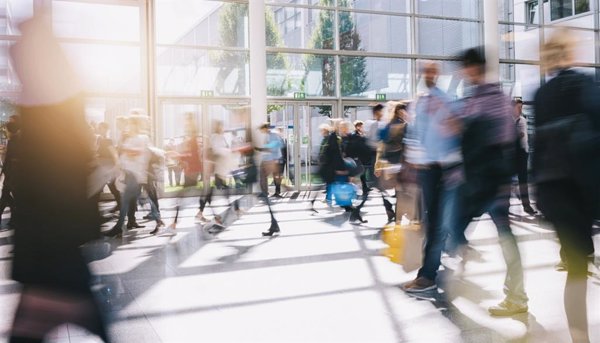 Minsait (Indra) mantiene un asiento en el consejo
La 'startup' especializada en inteligencia artificial Dive ha cerrado una ampliación de capital de tres millones de euros para impulsar su internacionalización en la que el grupo de marketing cognitivo español ISPD, cotizado en Euronext, ha consolidado su carácter de accionista de referencia junto al fundador del grupo, José Luis Flórez.
Flórez, que ya creó Neo Metrics y posteriormente la vendió a Accenture, continuará como consejero delegado, mientras que el presidente de ISPD, Fernando Rodés, presidirá también el consejo de la 'startup', según un comunicado.
En este consejo, mantendrá también su asiento Minsait, la integradora tecnológica de Indra, donde también trabajó Flórez.
La firma, especializada en desplegar inteligencias artificiales a escala integrando procesos de entrenamiento, sensores y optimización computacional, busca expandirse por Europa, Oriente Medio y Latinoamérica y cuenta con 50 profesionales repartidos entre Asturias, Madrid, Barcelona y Dubái.
DIVE joins NVIDIA Metropolis Partner Program to provide key insights to businesses with Vision AI solutions
Dive, the behavioral video intelligence provider today announced it has joined NVIDIA Metropolis, a program designed to nurture and bring to market a new generation of applications and solutions that make the world's most important spaces and operations safer and more efficient with advancements in AI vision.
Dive is leveraging the NVIDIA EGX platform, including Ampere GPUs to run our Intelligent Video Analytics solutions in real-time at scale. Video hardware decoding performed within the GPU allows the handling of hundreds of video streams with minimal CPU footprint, while new AI inference features like Structural Sparsity are doubling throughput (2x) on many AI models. Moreover, integrating NVIDIA DeepStream SDK and TensorRT is further improving performance while preserving accuracy.
NVIDIA Metropolis makes it easier and more cost effective for enterprises, governments, and integration partners to leverage world-class AI-enabled solutions to improve critical operational efficiency and safety problems. The NVIDIA Metropolis ecosystem contains a large and growing breadth of partners who are investing in the most advanced AI techniques, most efficient deployment platforms, and use an enterprise-class approach to their solutions. Partners have the opportunity to gain early access to NVIDIA platform updates to further enhance and accelerate their AI application development efforts. Further, the program offers the opportunity for partners to collaborate with industry-leading experts and other AI-driven organizations.
Jose Luis Florez, CEO of Dive: "The NVIDIA Metropolis platform gives us a foundation to build and deploy Vision AI solutions and advance in our commitment to offer the most accurate, flexible and scalable solution so that physical businesses have the same intelligence that we can deploy in digital ones."
About Dive
Dive provides a platform to transform videos into business insights in real-time, using deep learning technologies on the installed base of video cameras. This opens a new era in which the boundary between the physical and the digital world fades away.
With the Dive Behavioral Video Intelligence Platform we give our clients new ways to understand complex behaviors in retail, shopping centers, travel, restaurants and real estate, through a scalable and self-managed platform.